About CastleView 3D
CastleView 3D excels at producing three-dimensional concept images from floor plans, blueprints, or even pencil-sketch layouts.
As a solo practitioner, owner Kathleen Moore, Ph.D., will give your project a high level of personal attention and will work with you in a collaborative process until it is exactly what you need.
We understand that many people have a difficult time making the jump from a confusing floor plan full of numbers, lines, and jargon into visualizing what the completed project will actually look like. That's where our expertise in producing detailed 3d images, with realistic colors and textures, provides a valuable service. Avoid costly mistakes or change orders by seeing what your project will look like before you build, remodel, or redecorate.
Imagine the excitement of "touring" your new home or addition as it springs to life in three-dimensional color renderings, and you'll understand why we love what we do at CastleView 3D.
Learn more about our work process and how we interact with our clients.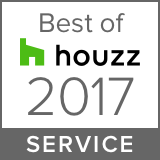 CastleView 3D has received "Best of Houzz" Awards for Customer Service and Satisfaction for the past four years.
You can read more about Kathleen Moore here and in this newspaper article published in November 2012 in connection with CastleView 3D's 5th anniversary.
Articles by Kathleen Moore
---
Partial Client List
A Design Place, Vancouver, WA
Ann Kenkel Interiors, Washington, DC
Anthony J. Costello & Son Development, Rochester, NY
Aristo Development, Fairport, NY
Barrier-Free Home Plans, Sparta, MO
Castle Golden Design, Lockport, NY
Coldwell Banker, San Carlos, CA
East Bay Design, Rapid City, MI
Elegant Villas, Bodrum, Turkey
Gryphon Builders, Houston, TX
HG Management, Palm Beach Gardens, FL
Kichler Lighting, Cleveland, OH
Morrell Builders, Victor, NY
MountainSide Homebuilders, Brevard, NC
Newcastle Homes, Lemont, IL
Old Capitol Builders, Coralville, IA
Parkview Homes, Cleveland, OH
Robin Muto Interiors, Rochester, NY

Schenkar Construction LLC, Seattle, WA
SR Homes, Atlanta, GA
Turner Underground Installations, Henrietta, NY
Numerous private clients.
Here's Eddie P. Rex, CastleView 3D's CFO (Chief Feline Officer) soaking up some virtual rays in his favorite virtual chair.
---
The beautiful paintings included in some of the renderings on this site are created from photographs of real paintings by artist Lynette Blake. You can see more of her work at www.LynetteBlake.com.